Best Water Flosser Reviews

Waterpik is a well-known brand in water flossing devices.

They make various models, each of which offers distinct features and benefits.

This article will discuss the best Waterpik flossing devices available on the market.

So, whether you are looking for a water flosser for dental hygiene, gum care, or general oral care, we have the perfect one for you!

Why Should You Trust Us?
The Waterpiks that we chose are some of the most popular choices because of their quality, affordability, and unique features.

We also recommend products that the ADA has approved.

Our team includes a dental surgeon who reviews and writes valuable information about dental health issues and products.

These Waterpiks are effective and reliable, and we only recommend them to our readers who we think are confident and will significantly contribute to their oral health.

How Do We Choose Our Products?

For the selection of Waterpik, it's tough to know where to start.

We know how it feels not to get the correct information and get overwhelmed with all the chaos on the internet.

That's why we've compiled a list of Waterpiks to help you choose the best Waterpiks for your needs.

Our focus is on providing the best possible dental care advice to readers.

The Waterpiks mentioned here are based on customer feedback and features.

We have researched several models and picked a few models because they provide the best result.

Each model offers a diverse range of features to meet your needs.

The Best Countertop ADA Approved Waterpik Water Flossers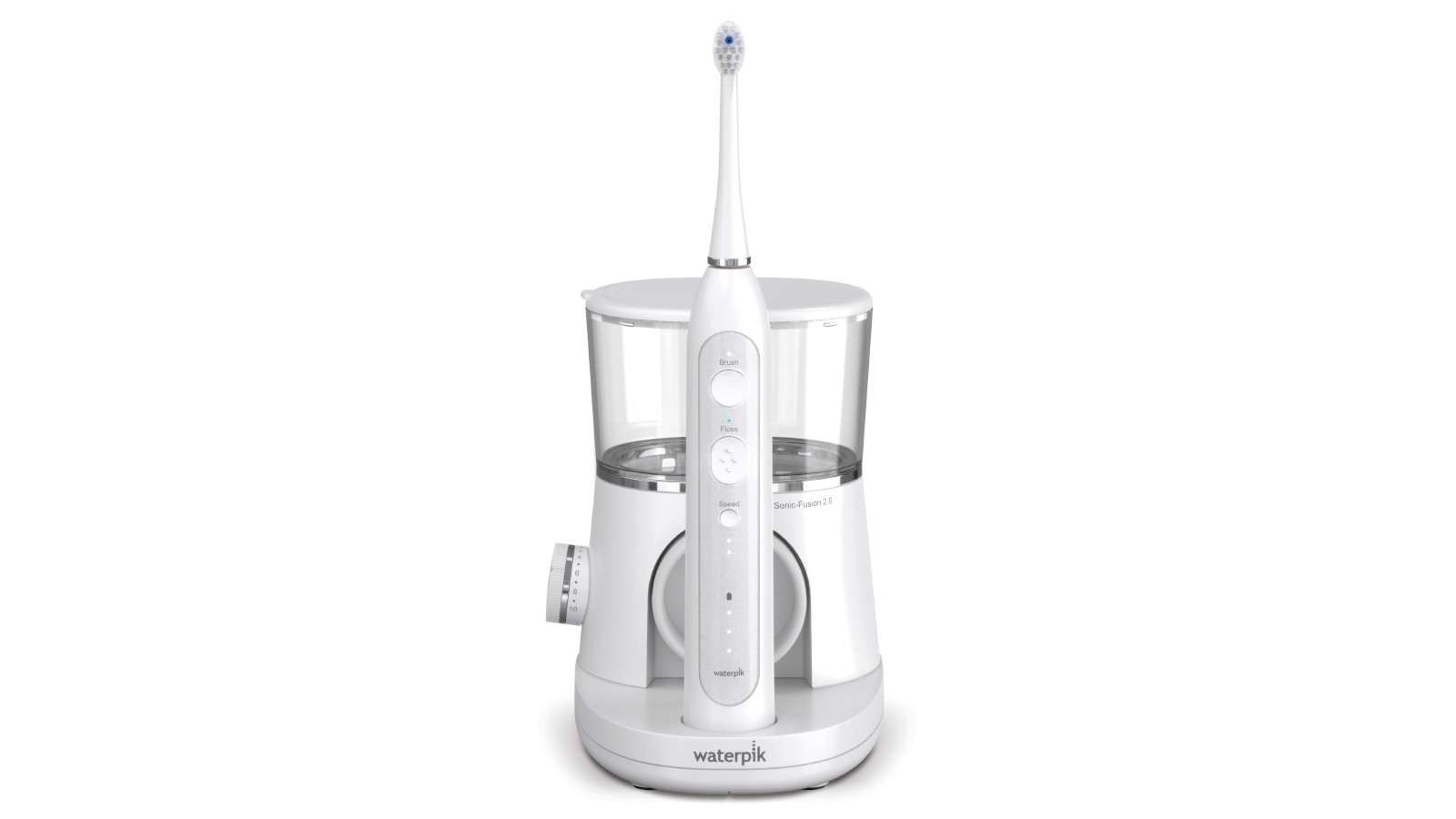 Waterpik Sonic-Fusion

This innovative technology from Waterpik lets you floss and brush simultaneously.

It includes a single power handle with a button to select between brushing, flossing, and both.

Sonic-Fusion employs a proprietary brush head with a built-in flossing tip.

We can use it anywhere globally because of its global voltage compatibility.

Sonic-Fusion is currently available in two versions: Sonic-Fusion 2.0 and Sonic-Fusion 2.0 Professional, with the professional model featuring an extra flossing brush head and a magnetic brush head holder.
Click for Best Price

How Does Waterpik Work?

The Waterpik water flosser cleans your teeth using water pressure and pulsations.

The combination of pressure and vibrations clears accumulated plaque and food debris when you direct the water from the flosser tip at your gumline and between your teeth.

According to studies, pulsating water is more effective at cleaning than a steady stream of water.

You can also choose the pressure setting to your preference, from moderate to extreme cleansing.

Guidelines for Using Waterpik Water Flosser
Begin with the posterior teeth and work your way up to the anterior teeth for the best results.

With the tip in your mouth, direct the water flow at a 90-degree angle to your gum line.

Glide the end down the gum margin and pause between teeth for a few seconds.

Continue cleaning until both the internal and external surfaces of the upper and lower teeth look clean.

Turn the device off when you're done. Remove any remaining liquid from the reservoir.
Best Cordless Flosser From Waterpik

Waterpik Cordless (WP-560)

Compared to other cordless water flossers, the Waterpik Cordless (WP-560) is a fantastic option.

It's great for tiny bathrooms or travel because it's rechargeable, compact, and has a highly subtle design.

It includes four flossing tips, a magnetic charger, a travel bag with a plug, and a storage case for flossing tips.

The Waterpik cordless (WP-560) has three pressure control settings with three intensity modes.

It's waterproof, charges in four hours, and has an easy-to-fill tank.
Check Latest Price

Best Cordless Flosser From Panasonic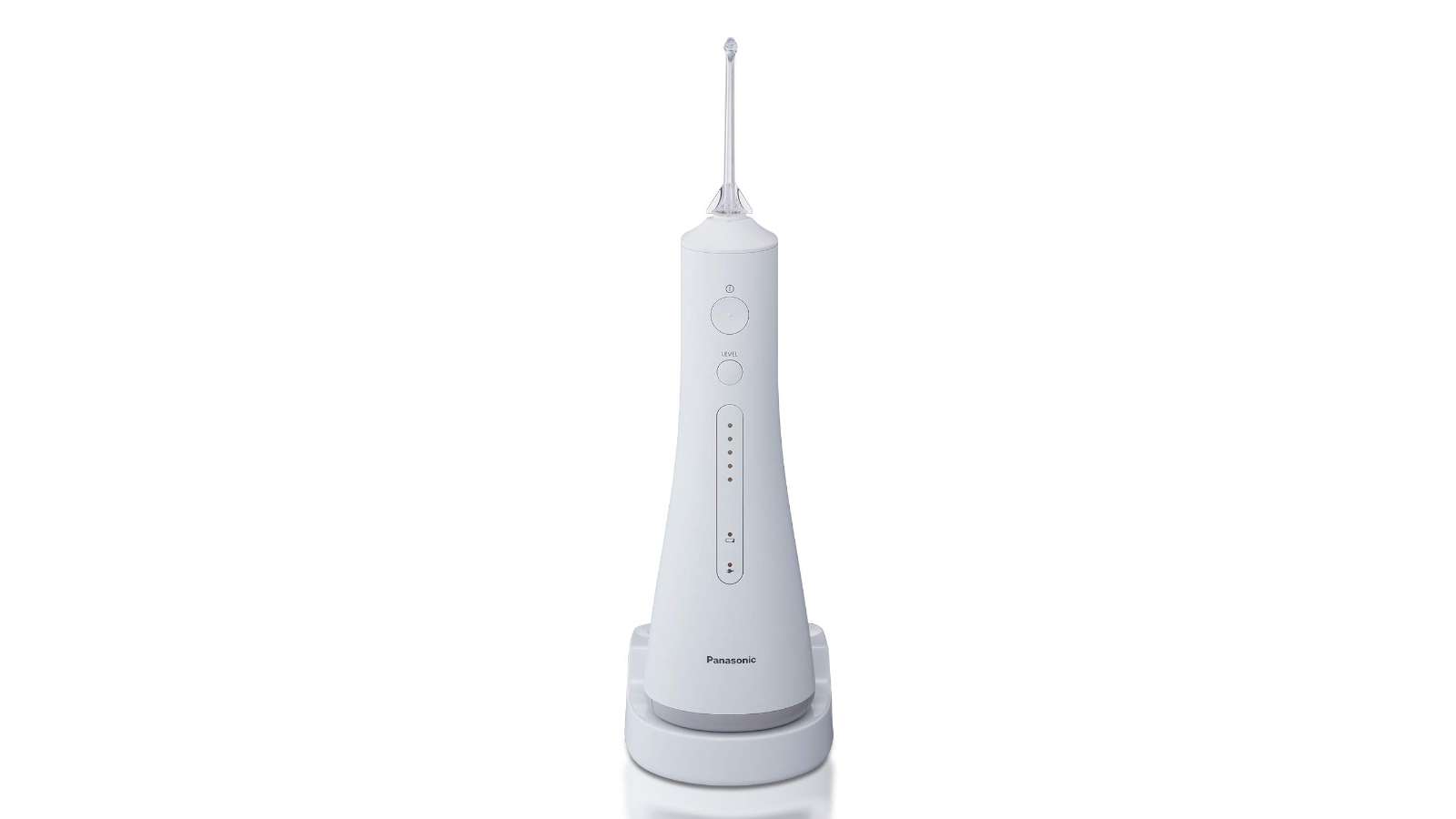 Panasonic Water Flosser (EW1511W)

The Panasonic EW1511W water flosser employs ultrasonic technology to deliver complete professional dental care with a steady ultrasonic water pulse rate of up to 1,600 per minute.

Its patented ultrasonic technology produces water forced through a small water jet nozzle, resulting in thousands of tiny bubbles that burst when they contact teeth, gums, or the spaces between teeth and gums.

Its waterproof design allows use in a shower and running underwater for cleaning.

It fully charges within 1-hour after 10 mins of usage.

Customized five different pressure settings cover five areas(Interdental, periodontal pockets, tooth surfaces, gums, and orthodontic/bridge appliances) in the mouth.

Its specially designed nozzle can rotate in different directions, allowing the nozzle to extend hard-to-reach places of the mouth.

With this dental cleaning device, you may keep a healthy mouth even when you are away from home, such as at work or on holiday.
Check Latest Price

Best Cordless Flosser From Oral-B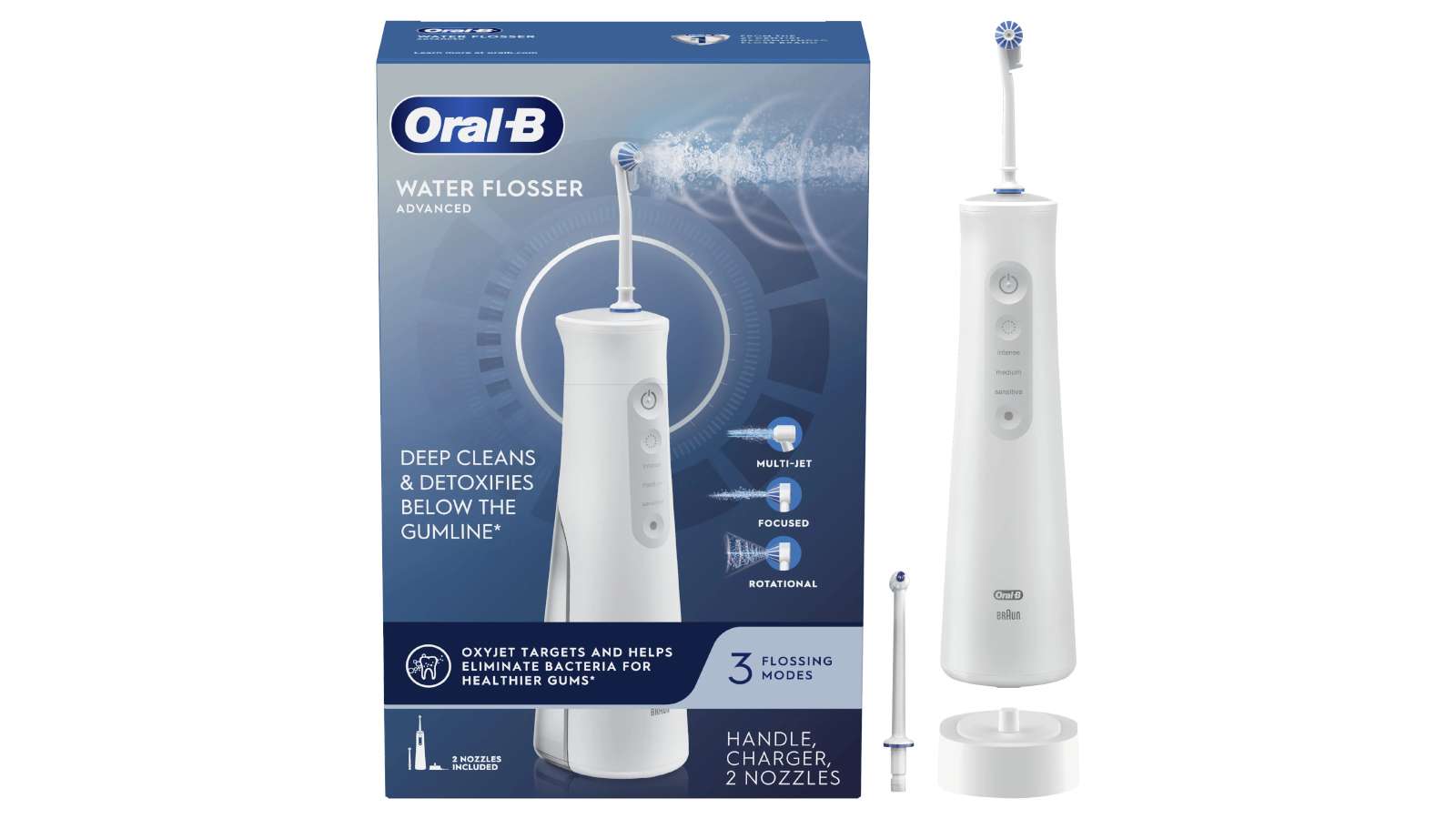 Oral-B Water Flosser

This Oral-B cordless water flosser cleans deep and detoxifies beneath the gum line.

Its Oxyjet technology uses water composed of micro-bubbles of air to help remove plaque bacteria and promote healthier gums.

It includes a portable rechargeable handle, a charger, replacement nozzles, a precision jet, and aqua floss.

It has an on-demand option, which gives you more control while reducing the mess.

There are built-in three flossing options: intense, medium, or sensitive.

Its tailor-made streams allow a thorough clean, which contributes to improved dental health, and it is the number 1 floss brand recommended by dentists.
Click for Best Price

Frequently Asked Questions

How do you choose a good Waterpik?

Before making a final purchase, here are some things to think about when looking for a high-quality Waterpik:

Sensitivity Issues
When picking the most effective Waterpik, tooth sensitivity is perhaps the most important thing to consider. Some folks have issues with sensitive teeth. Such individuals must choose a Waterpik with sensitive mode characteristics. Those with tooth sensitivity will find it more convenient to use this.

Check for ADA Approval
A good Waterpik is an ADA-approved water flosser. It's because ADA-approved Waterpiks have been rigorously tested and found safe and effective.

Specialized Tips
Some water flossers have specialized tips for braces, implants, or other dental restorations, so look for Waterpik, which includes those tips.

Portability
If you travel frequently, choose a portable Waterpik with all the above features.

According to studies, Waterpik is fifty-one percent more efficient than regular floss for minimizing gingivitis, twice as strong for minimizing bleeding gums, twenty-nine percent more effective in plaque reduction, and it's much easier to perform.

Is there any way to clean my Waterpik by running it under hot water and letting it dry for several hours?

At first, use hydrogen peroxide or a vinegar solution to disinfect the Waterpik. You might use saline water instead of hot water to clean the Waterpik. Use a separate, clean, unused microfiber cloth to dry the interior and exterior surface if drying in the air seems inconvenient.
Is a Waterpik as good as flossing?

Ease of Use
The Waterpik is easier to use than regular floss.

Effectiveness
According to studies, Waterpiks are more successful in minimizing plaque and gingivitis when combined with toothbrushing than regular floss.

Dexterity Issues
People who have crowns, bridges, or other dental restorations may find it challenging to use regular floss. In such instances, the best option is to use a Waterpik.

What is the best water flosser on Amazon?

According to Amazon, they chose Waterpik Cordless (WP-560).

Our Choice
From Counter Top Water Flosser

Waterpik Water Flosser (WP-670)
It has got seven flossing tips.

60-seconds timer with a 30-seconds pacer.

Check Price on Walmart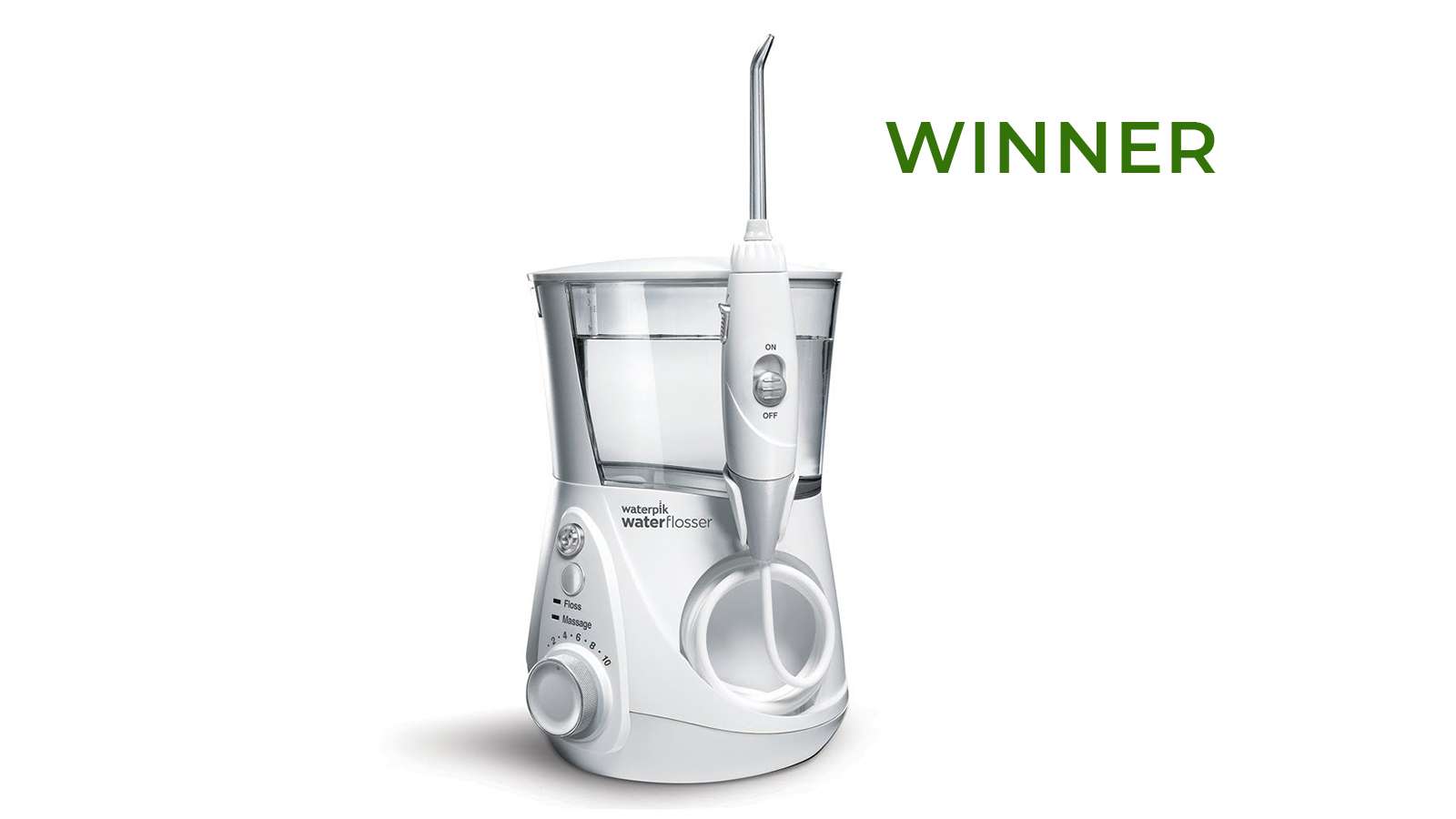 From Cordless Water Flosser

Waterpik Cordless (WP-560)
It has got four flossing tips with four pressure settings.

Its waterproof design allows it to use in a shower.

The tips can rotate at 360-degrees.

To minimize leakage during transportation, it includes a microfiber travel bag and a travel water plug.

Check Price on Walmart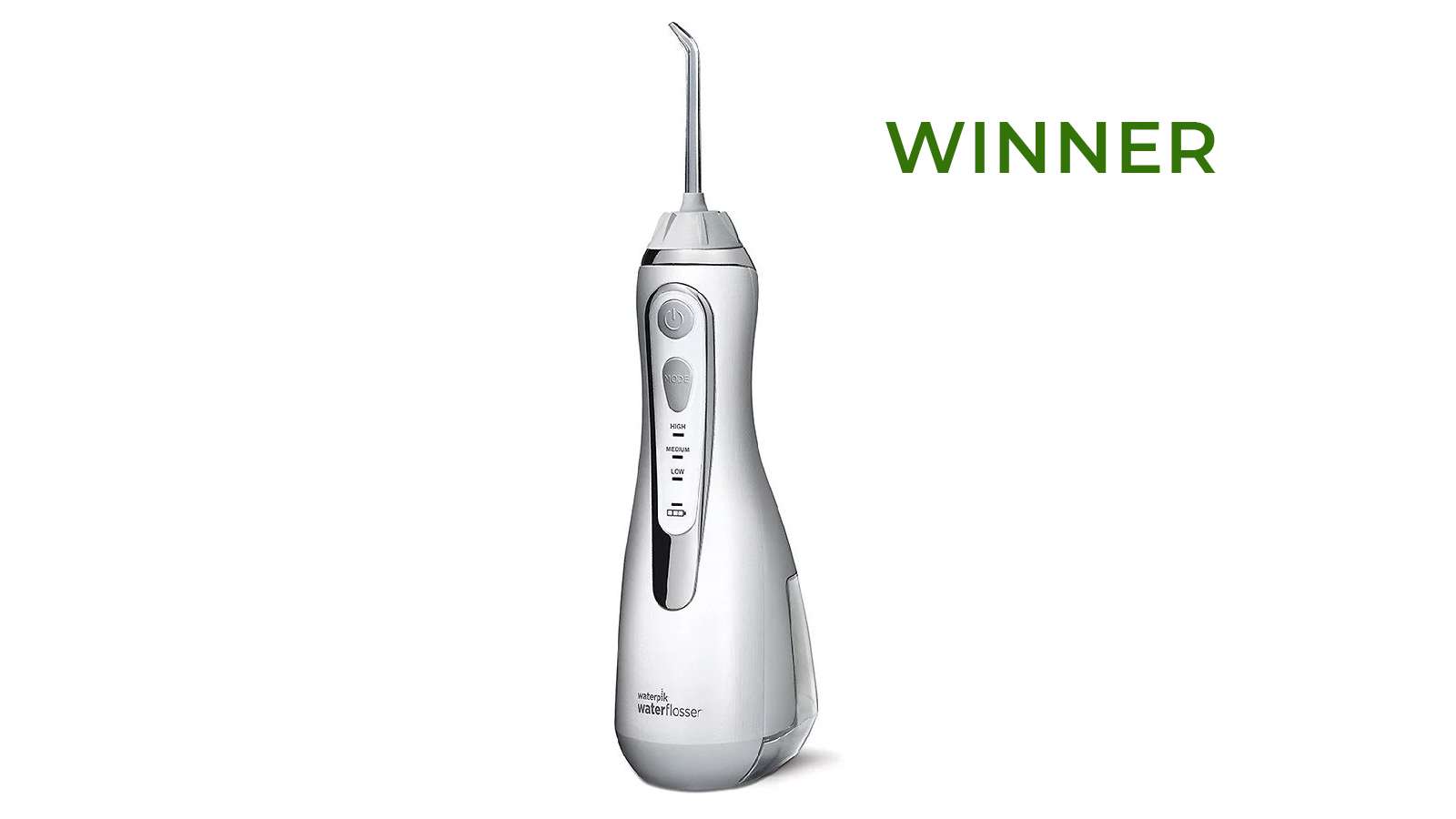 Conclusion
Using a water floss is an excellent approach to maintaining healthy teeth and gums.

They are easy to use and also benefits those with busy schedules and limited dexterity.

Because of their seal of acceptance from ADA and extensive features, they are the best alternative for meeting all the needs for proper oral hygiene.